Yeah thats right, today is the official 1 Week Anniversary of my blog and I'm celebrating with an ARC giveaway! I'm so excited!!!!! Be sure to check out my previous informational blog about this upcoming book
here
.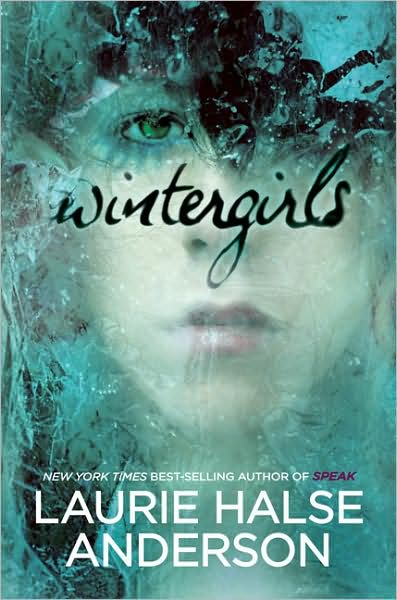 Wintergirls
By Laurie Halse Anderson
"Dead girl walking," the boys say in the halls.
"Tell us your secret," the girls whisper, one toilet to another.
I am that girl.
I am the space between my thighs, daylight shining through.
I am the bones they want, wired on a porcelain frame.
Lia and Cassie are best friends, wintergirls frozen in matchstick bodies, competitors in a deadly contest to see who can be the skinniest. But what comes after size zero and size double-zero? When Cassie succumbs to the demons within, Lia feels she is being haunted by her friend's restless spirit.
In her most emotionally wrenching, lyrically written book since the multiple-award-winning Speak, Laurie Halse Anderson explores Lia's descent into the powerful vortex of anorexia, and her painful path toward recovery.
So I am currently waiting for my copy to get here for myself to read, but in the mean time I am giving away THREE copies to all of you amazing book lovers! Yeah that's right, I said three!
All you need to do is leave me a comment with your name and e-mail address.
Here's how the points go:
+1 for posting below (LEAVE YOUR E-MAIL!!!)
+2 for adding me to your blogroll (let me know and I will add you as well!)
+3 for linking to my contest and showing me
+3 for following my blog (make sure to mention it in your comment below!)
+5 for trading ARC's with me, (e-mail me if you are interested!)
The book comes out in March so this contest will run until February 15th! GOOD LUCK!!
-Taylor