I don't know about you, but I have noticed that lately there are a large number of books that look and sound amazing! I'm really looking forward to the next few months and the books they will bring with them! Here's some that I'm extra excited for.
Evermor
e By Alyson Noel
Since a horrible accident claimed the lives of her family, sixteen-year-old Ever can see auras, hear people's thoughts, and know a person's life story by touch. Going out of her way to shield herself from human contact to suppress her abilities has branded her as a freak at her new high school—but everything changes when she meets Damen Auguste…Ever sees Damen and feels an instant recognition. He is gorgeous, exotic and wealthy, and he holds many secrets. Damen is able to make things appear and disappear, he always seems to know what she's thinking—and he's the only one who can silence the noise and the random energy in her head. She doesn't know who he really is—or what he is. Damen equal parts light and darkness, and he belongs to an enchanted new world where no one ever dies.
Hunted (House Of Night Book #5) By Kristin Cast + P.C. Cast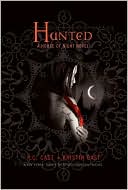 What if the hottest guy in the world was hiding a nameless evil, and all he wanted was you?
At the start of this heart-pounding new installment of the bestselling House of Night series, Zoey's friends have her back again and Stevie Rae and the red fledglings aren't Neferet's secrets any longer. But an unexpected danger has emerged. Neferet guards her powerful new consort, Kalona, and no one at the House of Night seems to understand the threat he poses. Kalona looks gorgeous, and he has the House of Night under his spell. A past life holds the key to breaking his rapidly spreading influence, but what if this past life shows Zoey secrets she doesn't want to hear and truths she can't face?
Jessica's G
uide to Dating on the Darkside By Beth Fantaskey
The undead can really screw up your senior year . . .
Marrying a vampire definitely doesn't fit into Jessica Packwood's senior year "get-a-life" plan. But then a bizarre (and incredibly hot) new exchange student named Lucius Vladescu shows up, claiming that Jessica is a Romanian vampire princess by birth—and he's her long-lost fiancé. Armed with newfound confidence and a copy of Growing Up Undead: A Teen Vampire's Guide to Dating, Health, and Emotions, Jessica makes a dramatic transition from average American teenager to glam European vampire princess. But when a devious cheerleader sets her sights on Lucius, Jess finds herself fighting to win back her wayward prince, stop a global vampire war—and save Lucius's soul from eternal destruction
Skunk Girl By Sheba Karim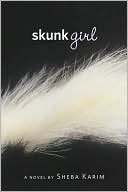 If Nina Khan were to rate herself on the unofficial Pakistani prestige point system – the one she's sure all the aunties and uncles use to determine the most attractive marriage prospects for their children – her scoring might go something like this:
+2 points for getting excellent grades
–3 points for failing to live up to expectations set by genius older sister
+4 points for dutifully obeying parents and never, ever going to parties, no matter how antisocial that makes her seem to everyone at Deer Hook High
–1 point for harboring secret jealousy of her best friends, who are allowed to date like normal teenagers
+2 points for never drinking an alcoholic beverage
–10 points for obsessing about Asher Richelli, who talks to Nina like she's not a freak at all, even though he knows that she has a disturbing line of hair running down her back In this wryly funny debut novel, the smart, sassy, and utterly lovable Nina Khan tackles friends, family, and love, and learns that it's possible to embrace two very diff
erent cultures – even if things can get a little bit, well,
hairy
.
The
Vam
pire Diaries: The Ruturn and Nightfall By L.J. Smith
Elena finally made it back to the mortal world only to be given the worse news. Stefan, her Stefan, has left her forever. But before Elena can come up with a plan, Damon is under attack. The powerful hunter becomes the hunted and it is lost for good.
Have any books you just can't wait for? Tell me about them!
-Taylor