In My Mailbox #3
The amazing idea for every blogger to get to brag about all the amazing books they got during their week was started by
The Story Siren
.
Although it is nearly impossible to have as amazing of a week as I did last week, mine was still pretty awesome.
From the library: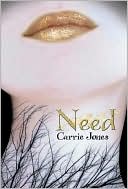 Need by Carrie Jones
Zara collects phobias the way other high school girls collect lipsticks. Little wonder, since life's been pretty rough so far. Her father left, her stepfather just died, and her mother's pretty much checked out. Now Zara's living with her grandmother in sleepy, cold Maine so that she stays "safe." Zara doesn't think she's in danger; she thinks her mother can't deal.
Wrong. Turns out that guy she sees everywhere, the one leaving trails of gold glitter, isn't a figment of her imagination. He's a pixie—and not the cute, lovable kind with wings. He's the kind who has dreadful, uncontrollable needs. And he's trailing Zara.
With suspense, romance, and paranormal themes, this exciting breakout novel has all the elements to keep teens rapidly turning the pages.
Wondrous Strange by Lesley Livingston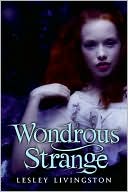 For seventeen-year-old actress Kelley Winslow, faeries are just something from childhood stories. Then she meets Sonny Flannery, whose steel-gray eyes mask an equally steely determination to protect her.
Sonny guards the Samhain Gate, which connects the mortal realm with the Faerie's enchanted, dangerous Otherworld. Usually kept shut by order of icy King Auberon, the Gate stands open but once a year.
This year, as the time approaches when the Samhain Gate will swing wide and nightmarish Fae will fight their way into an unsuspecting human world, something different is happening . . . something wondrous and strange. And Kelley's eyes are opening not just to the Faerie that surround her but to the heritage that awaits her.
Now Kelley must navigate deadly Faerie treachery—and her growing feelings for Sonny—in his dazzling page-turner filled with luminous romance.

Jessica's Guise to Dating On the Dark Side by Beth Fantaskey

Marrying a vampire definitely doesn't fit into Jessica Packwood's s
enior year "get-a-life" plan. But then a bizarre (and incredibly hot) new
exchange student named Lucius Vladescu shows up, claiming that Jessica is a Romanian
vampire princess by birth—and he's her long-lost fiancé. Armed with newfound confidence and a copy of Growing Up Undead: A Teen Vampire's Guide to Dating, Health, and Emotions, Jessica makes a dramatic transition from average American teenager to glam European vampire princess. But when a devious cheerleader sets her sights on Lucius, Jess finds herself fighting to win back her wayward prince, stop a global vampire war—and save Lucius's soul from eternal destruction.
The Summoning by Kelley Armstrong
My name is Chloe Saunders and my life will never be the same again.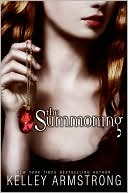 All I wanted was to make friends, meet boys, and keep on being ordinary. I don't even know what that means anymore. It all started on the day that I saw my first ghost—and the ghost saw me.
Now there are ghosts everywhere and they won't leave me alone. To top it all off, I somehow got myself locked up in Lyle House, a "special home" for troubled teens. Yet the home isn't what it seems. Don't tell anyone, but I think there might be more to my housemates than meets the eye. The question is, whose side are they on? It's up to me to figure out the dangerous secrets behind Lyle House . . . before its skeletons come back to haunt me.
Wake by L
isa McMann

For seventeen-year-old Janie, getting sucked into other people's dreams is getting old. Especially the falling dreams, the naked-but-nobody-notices dreams, and the sex-crazed dreams. Janie's seen enough fantasy booty to last her a lifetime.
She can't tell anybody about what she does — they'd never believe her, or worse, they'd think she's a freak. So Janie lives on the fringe, cursed with an ability she doesn't want and can't control.
Then she falls into a gruesome nightmare, one that chills her to the bone. For the first time, Janie is more than a witness to someone else's twisted psyche. She is a participant....
Books I bought:
The Dust of 100 Dogs by A.S. King
In the late seventeenth century, famed teenage pirate Emer Morrisey was on the cusp of escaping the pirate life with her one true love and unfathomable riches when she was slain and cursed with "the dust of 100 dogs," dooming her to one hundred lives as a dog before returning to a human body—with her memories intact. Now she's a contemporary American teenager named Saffron and all she needs is a shovel and a ride to Jamaica.
Yay! What did you get?