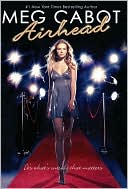 First off, I would just like to apologize for not posting a Summary Sunday last weekend. I was super busy with my birthday and whatnot and just never got to it.
Monday
On Monday I named the
winners
of my Wintergirls contest. Congrats again to Brooke Reviews, Anne Diana Dinh and Wrigleyfield! Your books should be there early this week.
Also on Monday, Stephanie at Juciliciousss Reviews wrote a review for
Airhead by Meg Cabot
(totally jealous shes read it!). Oh and don't forget to check out The Compulsive Reader's
Bookshelves
! She has so many books, lucky!
Tuesday
On Tuesday I p
osted a review of
Jessica's Guide to Dating on the Dark Side by Beth Fantaskey
. If you haven't read the book yet, do it! Its absolutely perfect.
Wednesday
Also on Wednesday, Kristi from The Story Siren posted a review of
Faketastic by Alexa Young
. Prephecygirl from Wondrous Reads also posted a review of
The ABC's of Kissing Boys by Tina Ferraro
, which I am still trying to get my hands on, grrr.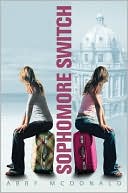 Thursday
On Thursday I just admitted my lack of reading motivation over the past week (which is gone by the way thanks to The Summoning) which is unimportant.
Friday
On Friday, I posted another useless blog that isn't worth mentioning. Why do I seem to have so many of those lately?
Alea from Pop Culture Junkie posted her weekly meme,
Lookalikes
. Its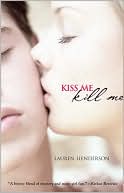 awesome, check it out! Hope from Hope's Bookshelf also reviewed
In Too Deep by Jennifer Banash
.
Saturday
I posted nothing! Wow, I suck.
Today
Today, this is my only post, though I did finish The Summoning, so stay tuned for that review coming soon.
Are you interested in being in next weeks Summary Sunday? Just leave me a comment or e-mail!
Taylor