So this is a new meme I'm looking to start. Basically, its a way to wrap up the happenings on my blog as well as other YA blogs during the past week. If you would like me to add some
thing from your blog to next week's Summary Sunday, e-mail me!!
Monday
I had a pretty busy day in the blogosphere on Monday. I posted a
silly meme
that you should do if you ever get bored, information if anyone is interested in a
book swap
, and my second
In My Mailbox
.
Also on Monday, Books Make Great Lovers posted an interesting meme called
C
oming Soon Must Monday
. In bed with books also posted information about an
upcoming party
she is hosting.
Tuesday
On Tuesday I posted an interview of
The Hunger Games by Suzanne Collins
. I think it was my best review yet! I also posted a
list of the books I have read in 2009
(that I need to update!).
Stephanie of Juciliousss Reviews posted a
mini interview
of herself on Tuesday. Also, Lenore posted her
first ever video of Emmy
(her cat) which is completely adorable!!
Wednesday
Like many blogge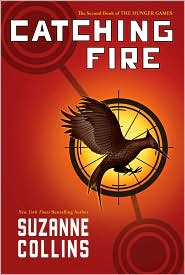 rs I posted my weekly
Waiting on Wednesday
on this Wednesday.
Also on Wednesday, Reviewer X posted a link to an
interesting interview with Stephen King
where he disses Stephenie Meyer. Mrs. Magoo Reads also posted a review of
In Too Deep: An Elite Novel by Jennifer Banash
.
Thursday
On Thurdays I finished and reviewed the tragically wonderful
Wintergirls by Laurie Halse Anderson
, which you should all read. Be sure to check out my
giveaway of three copies of Wintergirls
as well!
Sharon Loves Books and Cats posted a
mini interview
with herself on Thursday. Also on Thursday, The Story Siren had her weekly
Author Tales
, this time with Author Beth Fantaskey.
Friday
On Friday I posted an excuse aking blog for not posting anything. I have been super busy but I'm done making excuses. I'm not even going to post a link to it because its pointless.
Posts of note (since mine certainly isn't) are Reader Rabbit's review of
You Are So Undead To Me by Stacey Jay
as well as Lauren's Crammed Bookself with her meme,
Inspired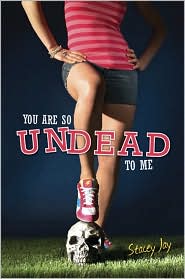 Friday
.
Saturday
So I didn't blog about anything of note but I did have a fabulous Saturday. I won my snowboard competition (yay!) and I also won a FREE SNOWBOARD!! Yep, I am SOO excited, in case you can't tell. YAYYYYYYY!
So Many Precious Books, So Little Time composed a list of all of
this weeks giveaways
! Yay for her making it so easy! Juciliciousss Reviews also posted her
In My Mailbox
, and she got Eyes Like Stars and I am soooo jealous.
Today
So far, this is my only blog today buttt, I WILL BE POSTING A NEW GIVEAWAY! YAY! I am NOT giving away what book or how many, so you will have to check back allllll day to find out. he-he-he.
Also today, The Story Siren has posted all the faulous books she recieved in her meme,
In My Mailbox
. She always gets the best books! *Envies Kristi*