So this is a new meme I'm looking to start. Basically, its a way to wrap up the happenings on my blog as well as other YA blogs during the past week. If you would like me to add something from your blog to next week's Summary Sunday, e-mail me!!
Monday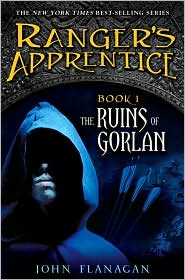 I posted four blogs including my very first
In My Mailbox
which was started by
The Story
Siren
. One of the posts was a link to the limited time offer of
Ranger's Apprentice: The Ruins of Gorlan by John Flanagan
as a free eBook. I also posted Reviews of
Peeps by Scott Westerfeld
and
Deadly Little Secret by Laurie Faria Stolarz
.
Also on Monday, The Story Siren posted a review of
Evermore by Alyson Noel
, a book I am dying to read!
The Page Flipper
also held a two book giveaway which I believe is still going on!
My favorite highlight of Monday was the review of
The Rules of Won by Stefan Petrucha
on Presenting Lenore. Lenore my absolute favorite YA blogger!
Tuesday
On Tuesday I posted three blogs. The first was a review of
Marked by Kristin Cast + P.C. Cast
. My second post was just a recap of
my day
which was to say the least... crazy! My final blog of the day on Tuesday was some exciting news about the upcoming novel
Wintergirls by Laurie Halse Anderson
.
Along with my blogs on Tuesday were others of note. Lenore posted an EXTREMELY helpful
new blogger FAQ
that I advise everybody who reads this to check out! Brook Reviews also posted a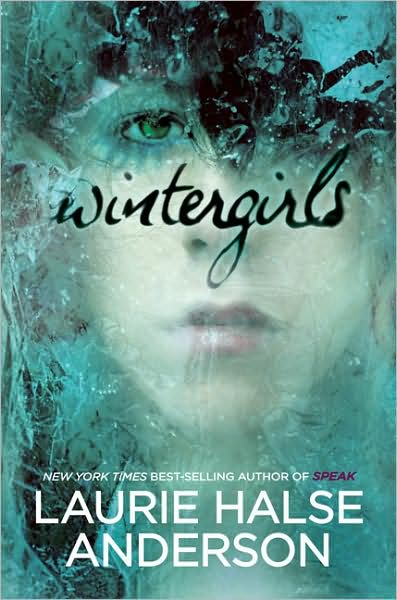 helpful blog with a list of
Tuesday's releases
!
Wednesd
ay
The 28th was a big day for me as it was the opening of my 1 week anniversary
giveaway of Wintergirls by Laurie Halse Anderson
! Make sure you enter before February 15th! the 28th was also my very first
Waiting on Wednesday
post!
Also on Wednesday, several bloggers posted the books they are waiting on. Some of my favorites were:
Reviewer X's
,
Pop Culture Junkie's
, and
The Ravenous Reader
.
The post of note this Wednesday was most definitely The Story Siren's
Why I Read YA
. I know exactly what you mean Kristi! I think there are a bunch of people out there who can relate to her post.
Thursday
On Thursday I had finals, so I only managed to post one review which was of
Betrayed by
Kristin Cast + P.C. Cast
.
Also on Thursday Presenting Lenore had a
Guest Blog from the Author Jessica Burkhart
.
Friday
On Friday I didn't have much time to blog because my boyfriend came to town, YAY! I did manage to post a review for
Chosen by Kristin Cast + P.C. Cast
.
Also on Friday WORD for Teens had her
Final Friday with author Megan McCafferty
. Friday was also the Debut of the
Read Carpet Podcast
. I highly recommend you check it out!
Saturday
Saturday I was presented with a larger amount of time so I had two posts. I posted by review for
Untamed by Kristin Cast + P.C. Cast
. I also posted a review for
Tuesdays With Morrie by Mitch Albom
which I HIGHLY recommend!
Also on Saturday Brooke Reviews a list of
this coming week's YA releases
. Harmony Book Reviews also announced her final giveaway for the month:
Willow by Julia Hoban
.
Today
Today this has been my only post (so far). I just got home from snowboarding so I'm a little behind schedule.
Also today Adele from
Persnickity Snark
got an amazing amount of great books in her mailbox! Be sure to check it out so you can be jealous like I was!
Overall this was a great week and I can't believe its already February!!! Time is definitely flying by!
-Taylor